FCI & EGNO Chimie merged to become FCI, a single company
Established 40 years ago near the port of Le Havre, in the commune of Saint-Jean-de-Folleville, our fine chemicals company belongs to the French family group YXENS.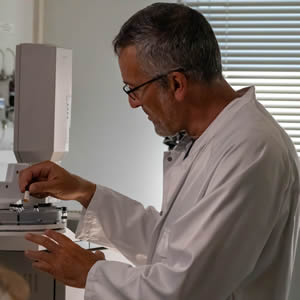 In November 2023, EGNO Chimie, a French manufacturer of synthetic ingredients for flavours, fragrances, cosmetics and biocontrol has merged with FCI, a French distributor for the flavour and fragrance industry for over 40 years. FCI was a long-standing partner of EGNO Chimie, with whom the company had been sourcing for many years.
The merger created a new company which has kept the FCI name.
It combines the market knowledge acquired through the 2 players, FCI and EGNO, with EGNO's expertise and industrial capacity in fine chemicals and distillation.
With an international presence, either directly or via commercial partners (in Japan, Italy, the United States and Germany), we industrially develop and manufacture ingredients and finished products, either from a list or by toll-manufacturing, for the Flavour-Perfume, Cosmetics and Pharmaceutical sectors.
With over 40 years' experience in fine chemicals, we can offer our customers expertise in:
Flavour & Fragrances Chemistry
Raw materials for the pharmaceutical industry
Small speciality products
Pheromones
Our human-sized team puts its flexibility and efficiency at the service of its customers with:
Developing products based on a target molecule

The manufacture of chemical intermediates or finished products based on a process developed in our customers' R&D laboratories and supplied under a confidentiality agreement.
Our list of catalogue products: more than 200 references are kept in permanent stock to ensure rapid delivery to our customers.
We can offer quantities ranging from a few tens of grams for the development and testing of new products, to industrial volumes in tonnes.
Our team gathers motivated professionals committed to quality and respect for the environment, which has led the company to comply with the HACCP standards and sign the Responsible Care commitment in 2021.