Since 1981, EGNO is accumulating a valuable expertize in the field of Flavour & Fragrances, by developing under secrecy agreement, or for its own account many original molecules. We can rely on very effective know-how, an equipment dedicated, and adapted Quality Standards (such as Kosher certification) in order to address needs for intermediates and finished products for F&F.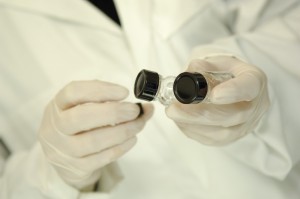 In parallel, EGNO's team is been developing for many years a know-how for specific Starting Materials and Intermediates for Pharma application as well as a catalogue of Pheromones.
Based on a molecule demand, with or without any synthesis route, we are able to evaluate rapidly a target price, submit an offer in principle, and, if acceptable, make some feasibility tests in the lab.
Once the first lab sample has been provided, we are in position to upscale immediately the process to industrial scale in order to supply volumes ranging from Kilos to Tons. Being a small company, our fixed costs are limited and we can offer competitive prices on this range of quantity.
Whatever the customer served, EGNO can benefit from the support and the expertize of the other companies of YRIEL Group: ELIXENS and LA MESTA.
Download our Products Catalogue